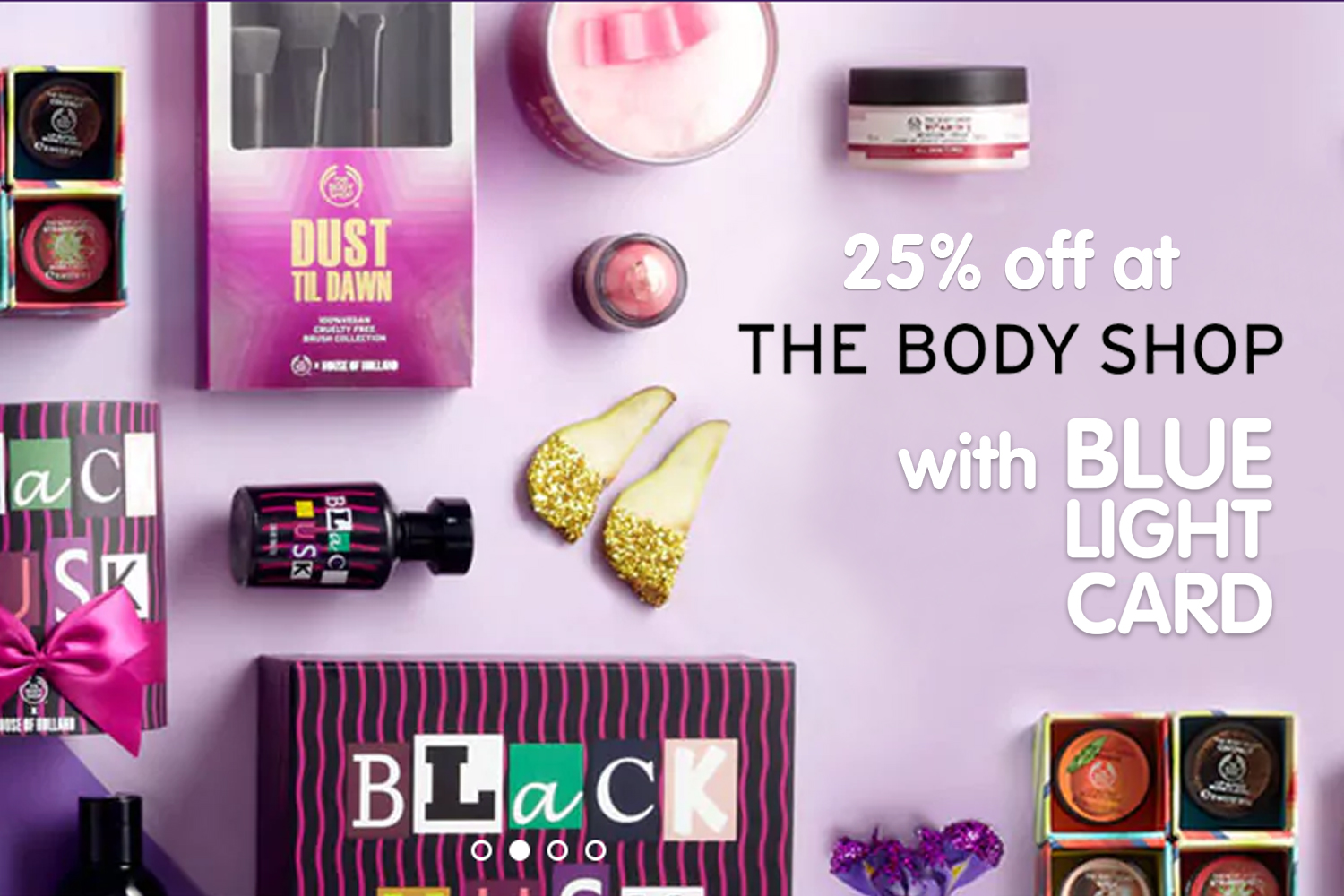 25% off at The Body Shop in store and online
Blue Light Card are pleased to announce our partnership with The Body Shop. From the 18th of December, Blue Light Card holders can get a 25% discount in store and online.
In store: received when presenting your card along with our offer code.Online: use our offer code at the check-out stage.
The ...
Read More