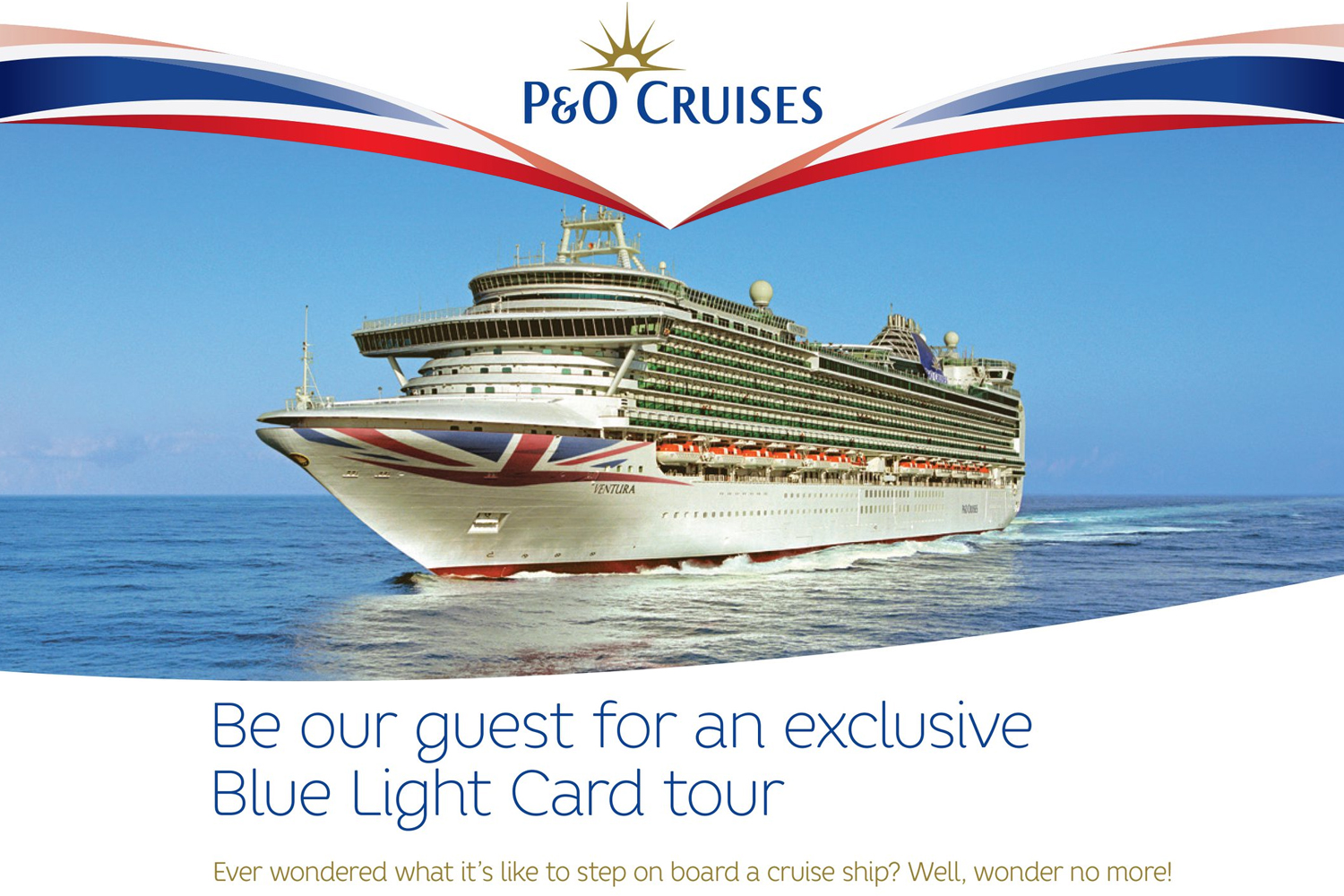 Exclusive Blue Light Card ship tour!
Be a guest for an exclusive Blue Light Card tour with P&O Cruises, Friday 20th July. Limited amount of places!
Join us to enjoy a taste of P&O Cruises as you explore one of our family friendly ships, Ventura, on Friday 20th July. We'd love to offer you a guided tour and delicious three-course lunch, all for £25 per person. It's a great chance to have a look around and of course, imagine what it would be like to set sail for exciting new destinations.
To book log in to the Blue Light Card website or mobile app and look at the P&O Cruises Blue Light Card Tour offer.