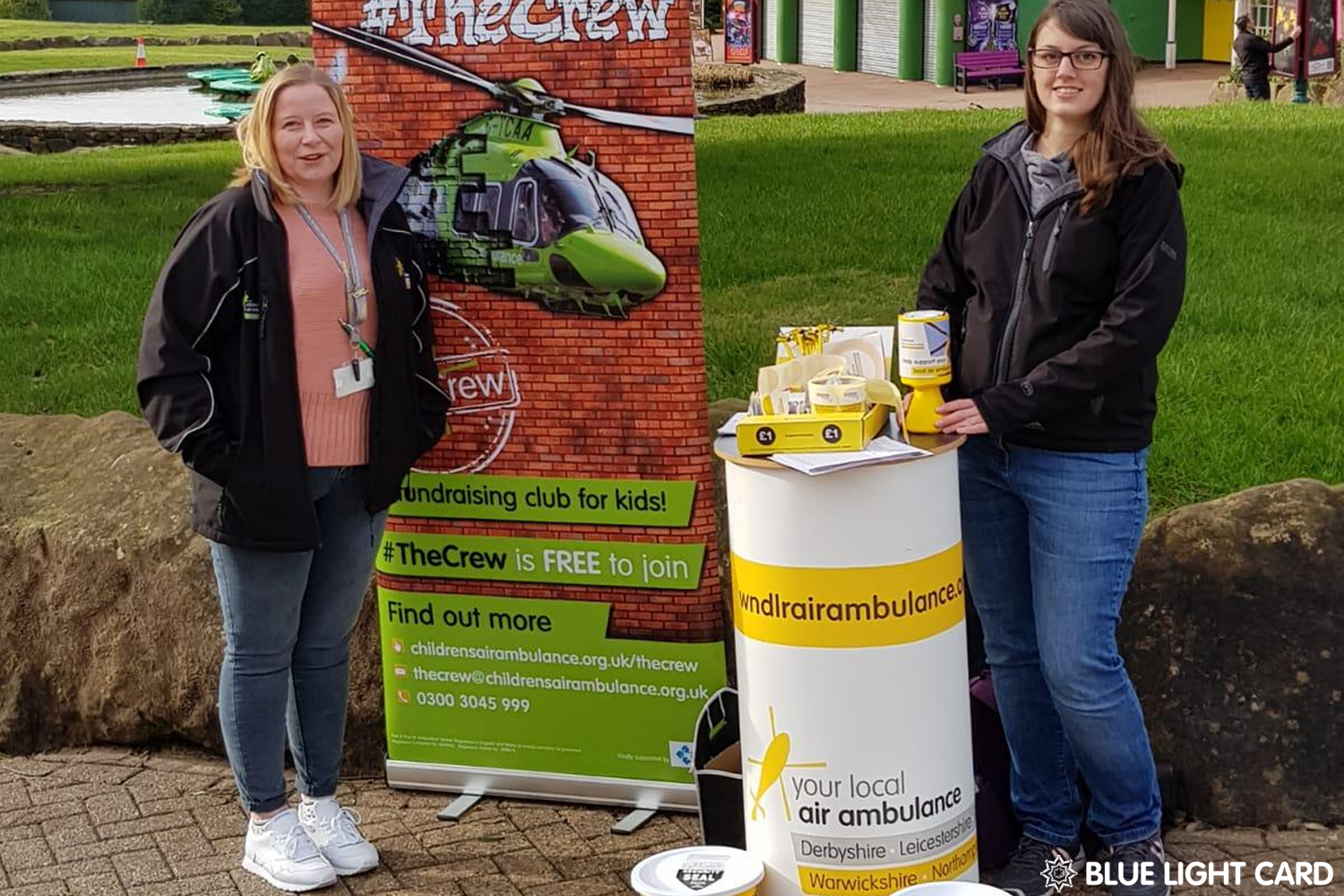 Volunteering for Your Local Air Ambulance WNDLR
On Saturday we joined Vicky from Your Local Air Ambulance WNDLR at Alton Towers for Blue Light Card's Services Day event.
As part of our ongoing partnership with Your Local Air Ambulance we took the opportunity to shake the yellow bucket and do our bit to volunteer for such an incredible charity. We wanted to say Thank You to everybody that stopped and was able to give any spare change that they had - we understand spare change is becoming a thing of the past, so every donation was/is hugely appreciated.
If volunteering for the Air Ambulance sounds like something you'd like to try, you can head over to their website to find out more.