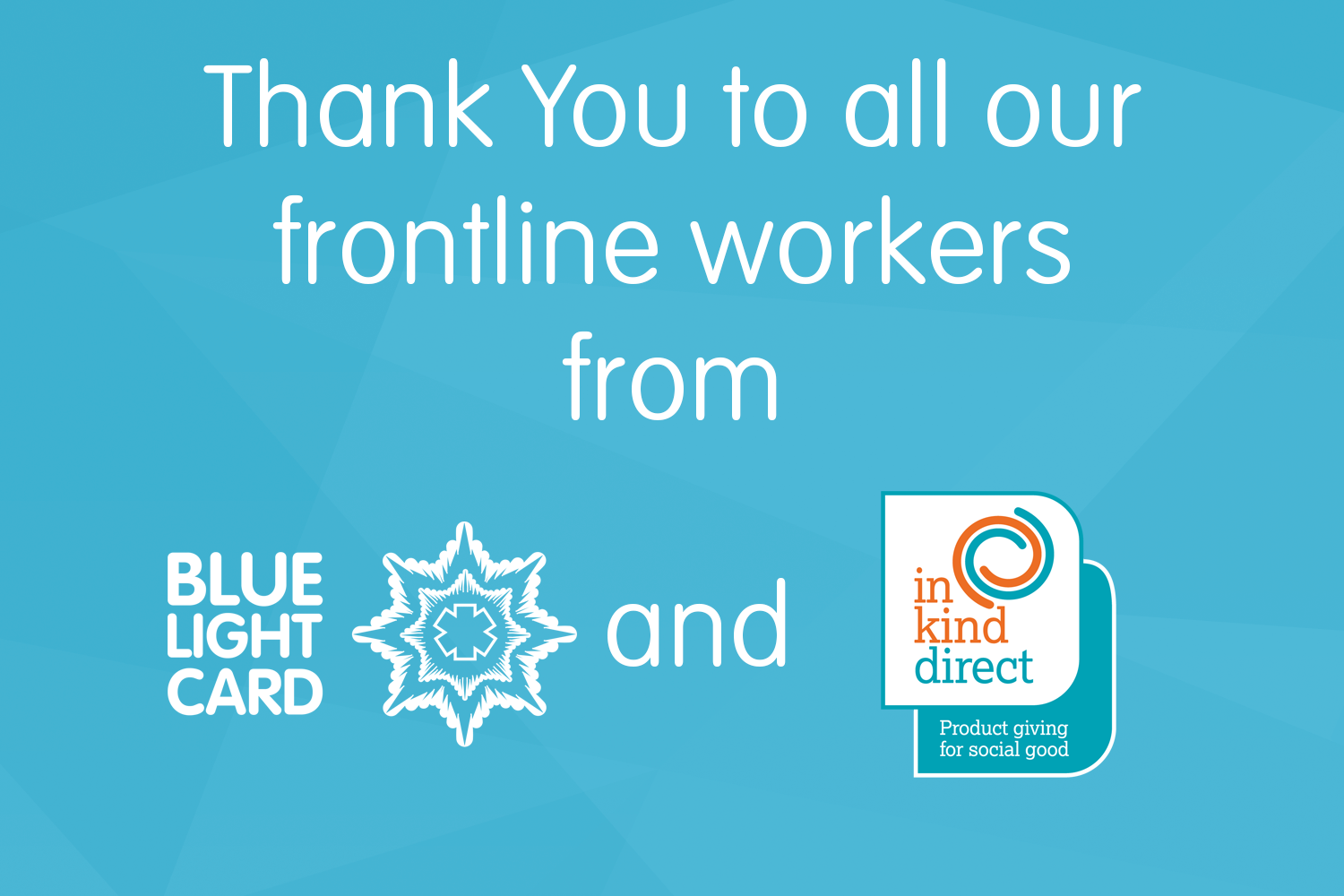 Giving back to the NHS on International Nurses Day
NHS frontline staff across the country will start to receive 'pick me up pallets' this week, from UK retailers who have come together in a bid to say 'thank you'.
Coinciding with International Nurses Day (Tuesday 12 May), Blue Light Card, the UK's largest discount service for the NHS and emergency services, has partnered with charity In Kind Direct, to put together and deliver the first free pallets of 'pick me up' items to 25 NHS Trusts.
The pallets, which will be unpacked in each NHS Trust for frontline workers, include a mix of personal care items and treats, to support and put a smile on the faces of those working so hard to protect our communities and save lives. Items include chocolates, hand wash, soft drinks, sanitary pads, toiletries and hygiene products.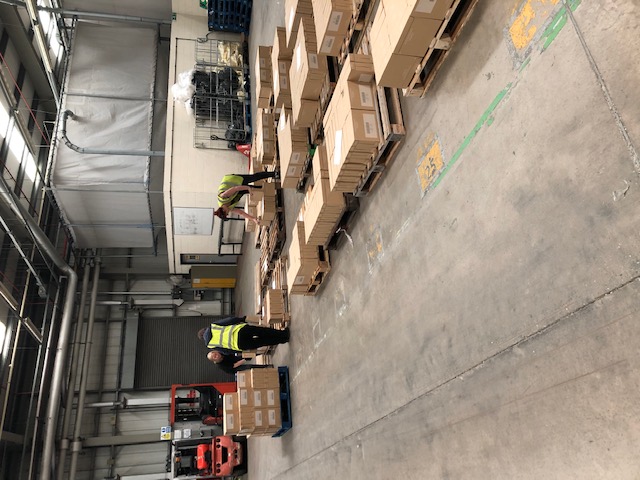 Blue Light Card is already planning for the next phase of pallet deliveries with In Kind Direct to even more NHS Trusts across Scotland, Wales, Northern Ireland and the Republic of Ireland later in May.
Distributed by In Kind Direct, a full list of brands contributing to the Blue Light Card 'pick me up pallets' in the first wave includes:
● L'Oréal - hand sanitiser, body wash, conditioner, shampoo and skincare
● Coca-Cola - soft drinks including Coca-Cola zero sugar
● Burton Biscuits - biscuit selections
● Ferrero and Thorntons - chocolates
● PZ Cussons - Carex Antibacterial Hand Wash
● Lindt UK - chocolates
● Essity – Bodyform intimate care products
Tom Dalby, CEO of Blue Light Card, explains why they wanted to launch this initiative.
He said:
"The Covid-19 pandemic means that the NHS and emergency services are even more stretched than usual, and will be selflessly and tirelessly working to keep us safe, healthy and supported, often going into unknown dangers to do so. It's times like this we value our blue light community even more.
"We felt like we wanted to give back and support our members on the front line, alongside our discounts and offers online. The pallets of 'pick me up' items are our way of saying 'thank you' for their dedication during the coming weeks and months, and hopefully contain items to bring a smile to people's faces and to genuinely help."
"It has taken a lot of effort to get this project off the ground and we are very grateful to all of the generous companies that have donated items to help. The first 25 Trusts are just the beginning of an ongoing programme, and we would welcome other brands and retailers to get involved and contribute to our next round of deliveries."
Other ongoing support to NHS workers includes discounts, deals and competitions available online for Blue Light Card members - with online registration available at www.bluelightcard.co.uk.
Online deals include 50% off at Myprotein, 15% off online orders at Dunelm and 25% off online orders at New Look.
Rosanne Gray, CEO at In Kind Direct, said:
"We are indebted to the wonderful people working in our NHS during the COVID-19 pandemic and are thankful to be able to provide practical support and care during such challenging times. We also thank our longstanding corporate partners who have donated extra supplies to this initiative, directly helping those on the frontline.
"We're working with a network of generous companies and tireless charities to support millions of vulnerable people. We help them to access essentials like toiletries, cleaning products and baby care supplies to help everyone keep clean, safe and well. The frontline services being provided by local charities are critical in reducing the burden on NHS staff and volunteers, by supporting people to self-isolate safely.
"Our partnership with Blue Light Card allows us to utilise our logistics infrastructure to support NHS workers alongside thousands of charities, to ensure those in crisis keep receiving the care and support they need. We hope more businesses will be inspired to help wherever they can.
For more information about the initiative, please visit https://www.bluelightcard.co.uk/.
To follow Blue Light Card on social media please visit:
● https://www.instagram.com/bluelightcard/
● https://twitter.com/bluelightcard