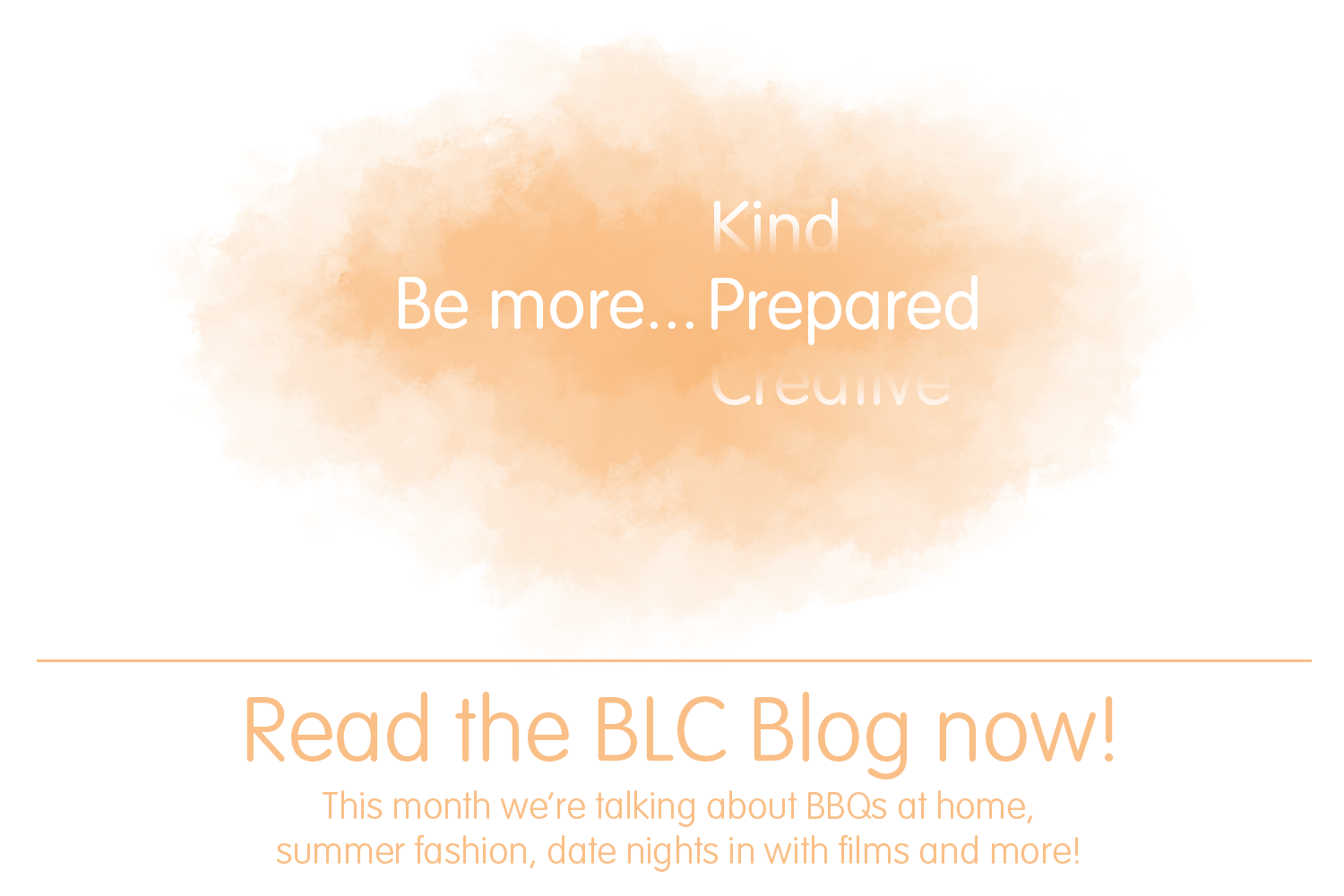 BLC Blog - Be more... Prepared
As lockdown continues and our families adjust to the 'new normal' way of living, our members know we're here to help take the edge off the trials of being keyworkers and help them maximise their time off.
Whether you're working in our nation's hospitals, caring for our elderly and those in need, protecting society, or on-hold for the time being; we truly appreciate the dedication and compassion of our members as they continue to keep our community safe and healthy. That's why we've made sure to show our thanks by highlighting a selection of some of our best offers to help keep you and your loved ones happy.
Are you craving a backyard BBQ?
As the weather starts to brighten, we want to help you get a handle on things and reap the rewards as – even though social distancing prevents us from inviting our friends and neighbours over – there's no reason your family can't enjoy the sunny weather from home!
One way that some of us are finding to relax is by treating the family to a few drinks and nibbles around the BBQ. So, whether you're looking to upgrade your garden furniture with 15% off at Dunelm or want to enjoy a light tipple with your nibbles with 20% off Warners Gin and 15% off Hampers.com, you know there's something to help you save time and stress with Blue Light Card!
Want to make the most of the lovely weather and grill outside? With 2.5kg Chicken Breasts, Free Range Steaks, Extra Lean Sausages, Low Fat Bacon (and more!) delivered in just 5 days, why not claim a MuscleFood hamper of lean meat essentials for just £39 with express delivery? It's a fab way to stock up with your favourites for less!
Countdown to your summer catwalk
Whether you want to bare all and get that tan or stay in the shade with a good book, we know that we all deserve to look and feel amazing as the weather gets warmer. That's why we've brought together a shortlist of some of our best fashion offers!
- An increased discount of 15% off at River Island
- 20% off everything at Topshop
- 20% off Zalando orders over £35
- 50% off all full priced Superdry orders
Go outdoors
After several very long weeks of limited time outdoors, we're all itching to spend more time outside. Putting your best foot forward is easier (and much more comfortable) with the right footwear and clothing. Regardless of whether you are off for a walk, run or cycle; with 10% off Tredz and 20% off at JD Sports, there are plenty of ways to head out into the sunshine and enjoy your daily exercise.
Whether a beloved pet or dedicated working breed; our dogs are undoubtedly a big part of our lives. Help keep them in tip top condition for walkies (with a treat or two thrown in!) with 35% off all orders with Pooch & Mutt or 80% off your first tailored order from Tails.com!
Treat yourself to a date night in
Now that we've had a fair few weeks of meal plans and cooking from home rather than dining out, it's safe to say we deserve a night off! Save on the washing up and treat yourself and your loved one to a fab night in with a cheeky glass of wine with your meal thanks to 20% off of Laithwaites Wine and 50% off Pizza Hut with any online order!
You could even go all out and surprise your partner with 40% off a beautiful bouquet from Bloom and Wild and have a cozy film night in with the latest movie titles with Rakuten TV – You can even upgrade your snack game with 10% off Joe&Seph's handmade gourmet popcorn.
We continue to say Thank You!
As these strange times continue and we all do our best to look after our family and friends, we want you to know that you are always in our thoughts. Across the NHS, emergency services, social care and armed forces, we know that our members compassion and dedication to keeping our communities safe, healthy and supported is what is helping a lot of families cope during their time of need.
We are continuing our efforts to collaborate with our partners to say thank you and deliver a series of amazing enhanced offers and fantastic surprises! Stay tuned to updates on our Facebook page or search 'Thank you' today to see what offers are available!