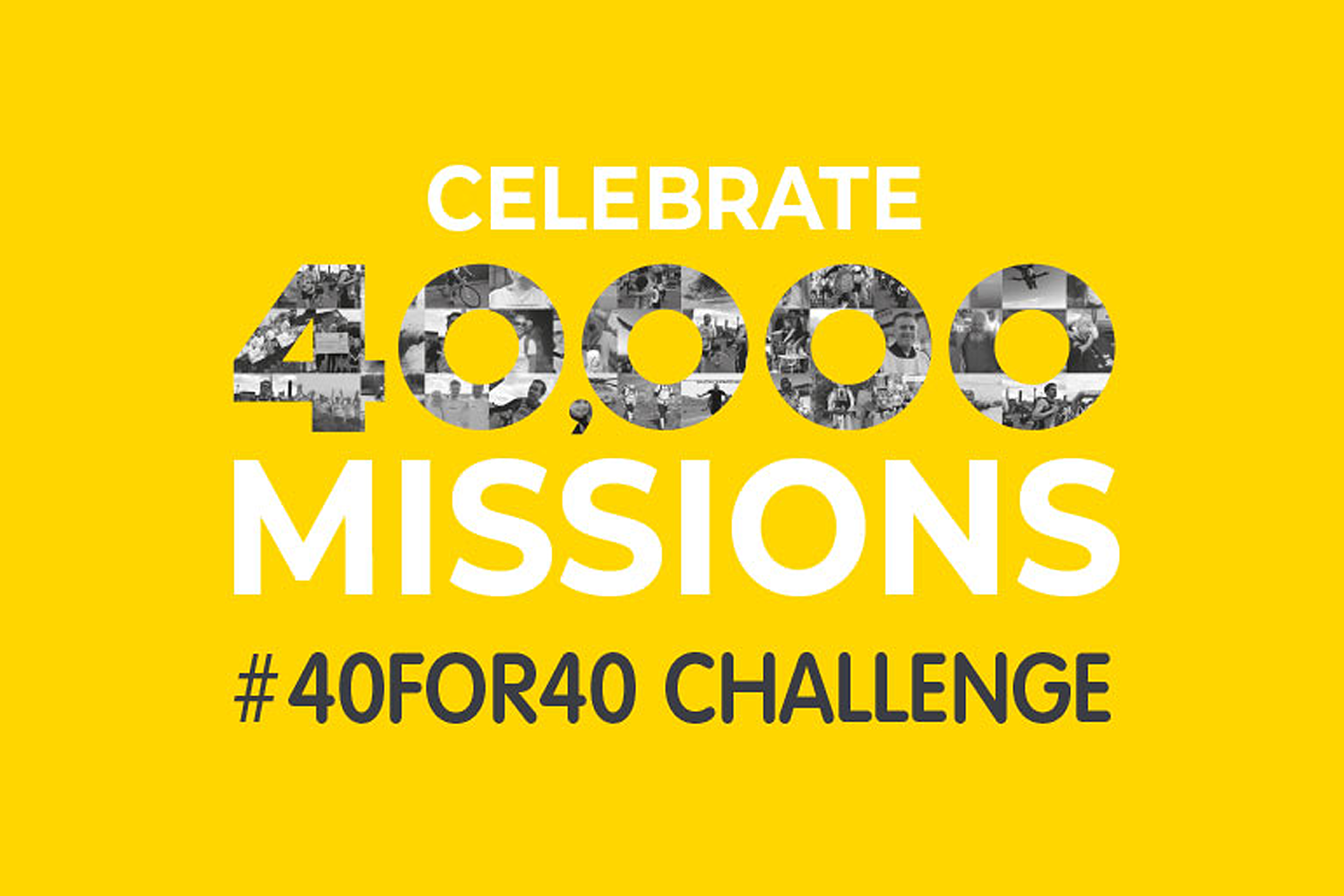 #40for40 Challenge
Our charity partner, Your Local Air Ambulance, have reached the incredible milestone of flying their 40,000th mission!
To help your local air ambulance continue to provide its lifesaving service across its five counties and further afield, the charity has launched a #40for40 virtual fundraising challenge and are encouraging the general public to get involved!
Taking place for 14 days from 24th June 2020, we'd like you to complete your own personal mission and come up with a fundraising challenge that encompasses the numbers 4, 40 or even 40,000!
If you're able to take part, start your challenge!
Or alternatively, you can help to support through the official JustGiving page.
Funded by public donations, with each mission costing an average of £1,700, the charity is incredibly proud to have flown their 40,000th mission, but need the continued support from the public to enable them to continue saving lives.