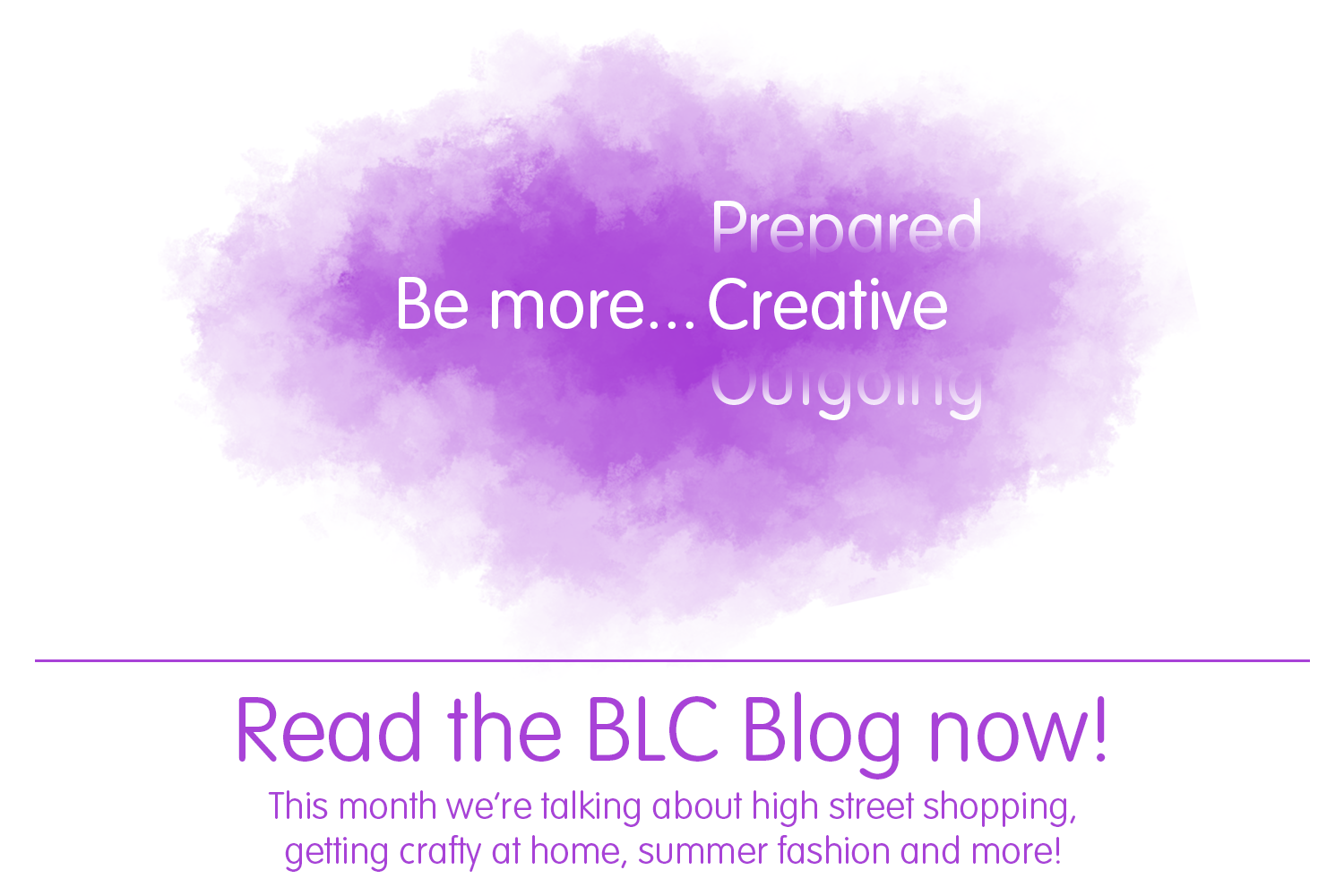 BLC Blog - Be more... Creative
Having spent so long at home with only the odd visit to the supermarket or designated 'exercise' period per day to distract you from your daily routine, it's understandable if some of our members have now started to feel distinctly 'uninspired' outside of work.
As high street shops begin to reopen; we're here to help you stave off the boredom, keep the kids occupied and/or get fully into a new project with some of the best ideas and discounts both online and on the high street to help you get creative and save money when doing so!
Feeling hot, hot, hot!
With summer now in full swing despite the changing weather, we're certainly feeling the heat! Whether you're looking to stay indoors, enjoy a backyard BBQ or head out for some socially distanced fun with friends; we've brought together some of our top fashion and beauty discounts to help you stay cool and look hot!
• River Island – 15% off until the end of June
• Topman – 20% off everything
• Benefit – 10% off online orders
• Charlotte Tilbury – 20% off online
• Burton – 20% off online orders plus free delivery
• JD Sports – 20% off full price items
• Gymshark – Increased discount of 15% off
Crafty business
Looking to stock up on some working from home essentials or invest in new stationary or start a diary that'll make sure you never forget an important date again? Paperchase have you covered with an exclusive 25% off for Blue Light Card members!
The warmer weather also has our inspiration flowing so why not join us in getting out the paintbrushes, rollers, hammers and nails for a quick spot of DIY magic? From upgrading your living room with some new soft furnishings or a fantastic home makeover with 15% off all orders over £30 at Dunelm, or even a little garden wizardry thanks to 3% off on B&Q giftcards; we know that – by the time you're done – your home will be in tip top condition!
Stay safe, socially distant and save!
Regardless of whether you're choosing to venture back out into society or would prefer to stay at home for the time being; now that the government has announced that it is safe for high street stores to begin to reopen, we want to highlight some of the best offers available for our members.
• New Look – 25% off in-store
• Tommy Hilfiger – 25% off in-store
• Ernest Jones – 15% off
• Halfords – 10% off in-store
Thank you
Across the NHS, emergency services, social care and armed forces, we know it's down to your efforts that our communities have been kept safe, healthy and supported during the lockdown period. We also know that this may have come at a personal cost – whether that has been taking you away from your family temporarily, longer hours, increased stress or something entirely different.
That's why we're continuing to recognise your efforts and Say Thank You in the best ways we know how – with a series of amazing pick-me-ups and enhanced offers in collaboration with our partners.
Stay tuned to updates on our Facebook page or search 'Thank you' today to see what offers are available!