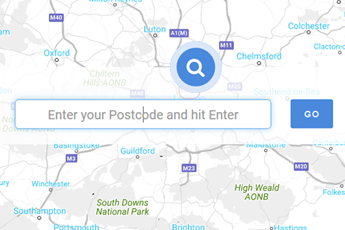 Near Me new website feature
The new Blue Light Card website boasts a new feature that has been a long-standing popular feature of our free mobile app - the Near Me feature.

Members of Blue Light Card can now use the website to search for offers in their area or any other area of the country that they may be visiting. Users simply enter the location or postcode and press the GO button and it will plot the stores on the map. Members can then click on the stores and visit their offer to see more about their company and offers, terms and conditions and other information.

This feature is essential when looking to see where you can use your Blue Light Card and displays national retailers as well as local independent retailers that have plotted their store locations.

Blue Light Card members can find this feature from the drop down offers menu or in the footer of the website once they have logged in.

If you have not yet applied for your Blue Light Card, then this can be applied for under the BLC Card section on the menu. The Blue Light Card is the vetted discount card, and allows members to show this in stores to redeem high street discounts. The card is £4.99 for a 5 year membership.