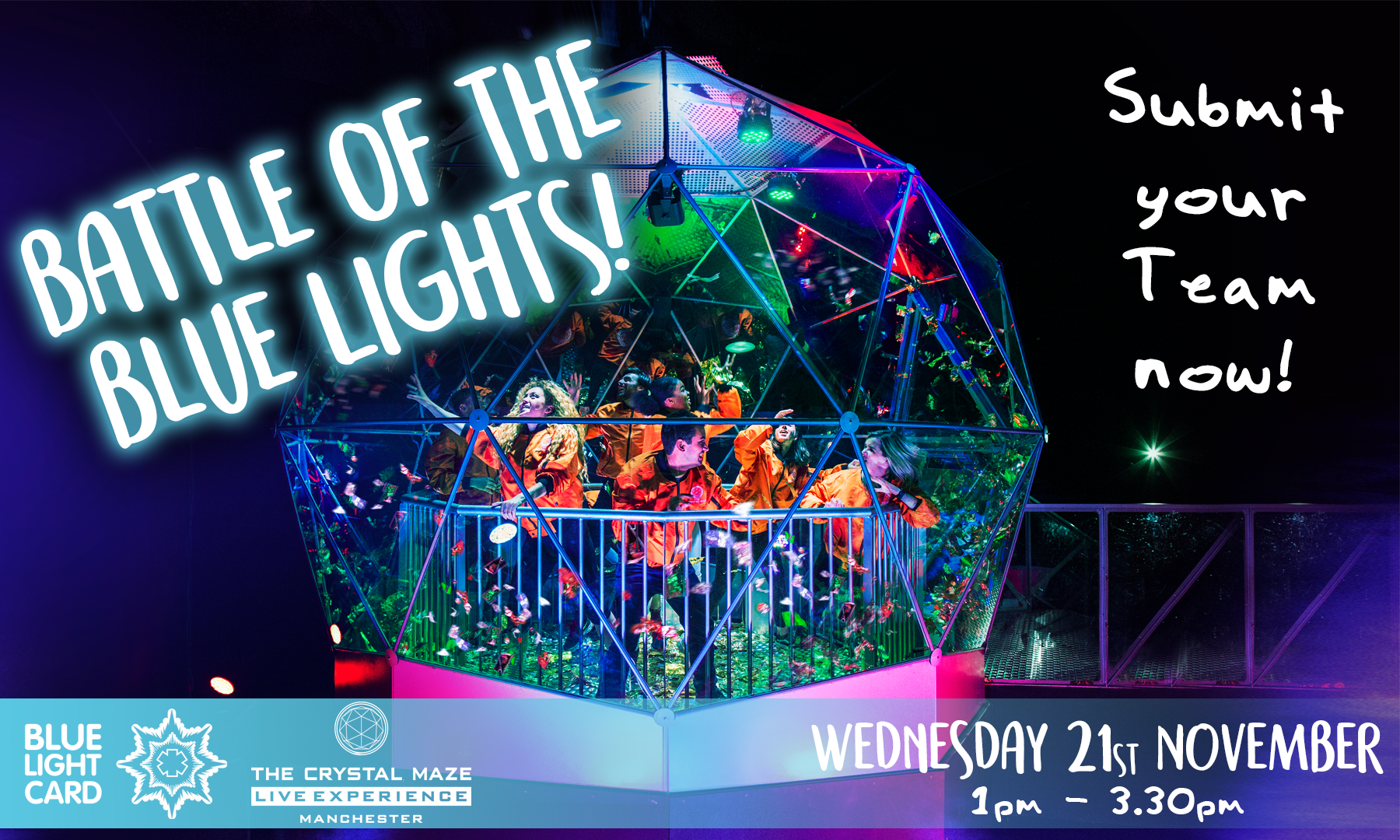 We are taking over The Crystal Maze LIVE Experience Manchester for a Battle of Blue Light!
We are taking over the Crystal Maze LIVE Experience Manchester for a Battle of Blue Light.....we need you in Manchester!
Enter your team of 4 to represent your Blue Light Service below on our social medias; Twitter, Instagram and Facebook.
On Wednesday 21st November at 1pm-3:30pm Blue Light Card members will be pitched against each other in the Crystal Maze Manchester for the battle of Blue Light.
Two teams of four will be combined to make 4 teams of 8, who will then visit the four adventure zones – Medieval, Industrial, Aztec and Futuristic looking to win Crystals. The more challenges your team completes successfully, the more Crystals you win and the more time you'll get to catch tokens in the iconic Crystal Dome.
The winning team will win the Blue Light Card Crystal Maze trophy, as well as some other great prizes, but importantly be crowned as winners of the Battle of Blue Light 2018.
The competition for team entries will be closed Friday 2nd November at 12pm and the winners will be notified by being tagged on the post. We then will ask the winners to get in touch with us via DM to discuss arrangements for the day.
This promotion is run by Blue Light Card Ltd and is in no way sponsored, endorsed or administered by, or associated with, Facebook, Twitter or Instagram. Only comments on the original post will be accepted as entries.