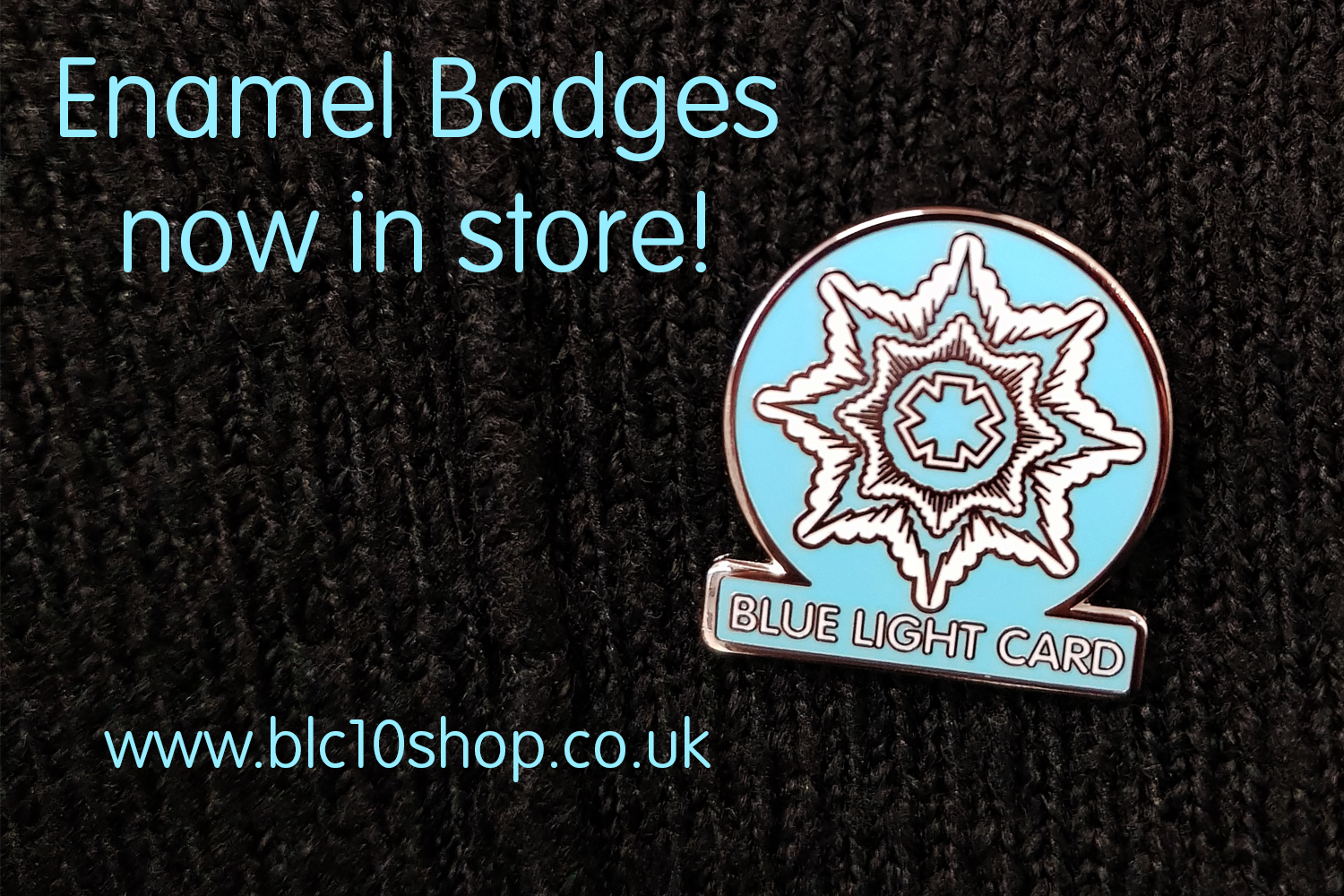 Enamel Badges now in stock!
Our Blue Light Card enamel badges are now in the BLC10 Shop!
If you would like to purchase one please visit www.blc10shop.co.uk - all profits from the store will go to Mind - the mental health charity.
BLC10 is our way of celebrating our tenth Birthday as a company. The BLC shop was set up to celebrate this, along with numerous giveaways, competitions and much more!
Please follow our social medias for more information regarding upcoming events!
Twitter - @bluelightcard
Instagram - @bluelightcard
Facebook - @bluelightcarddiscounts