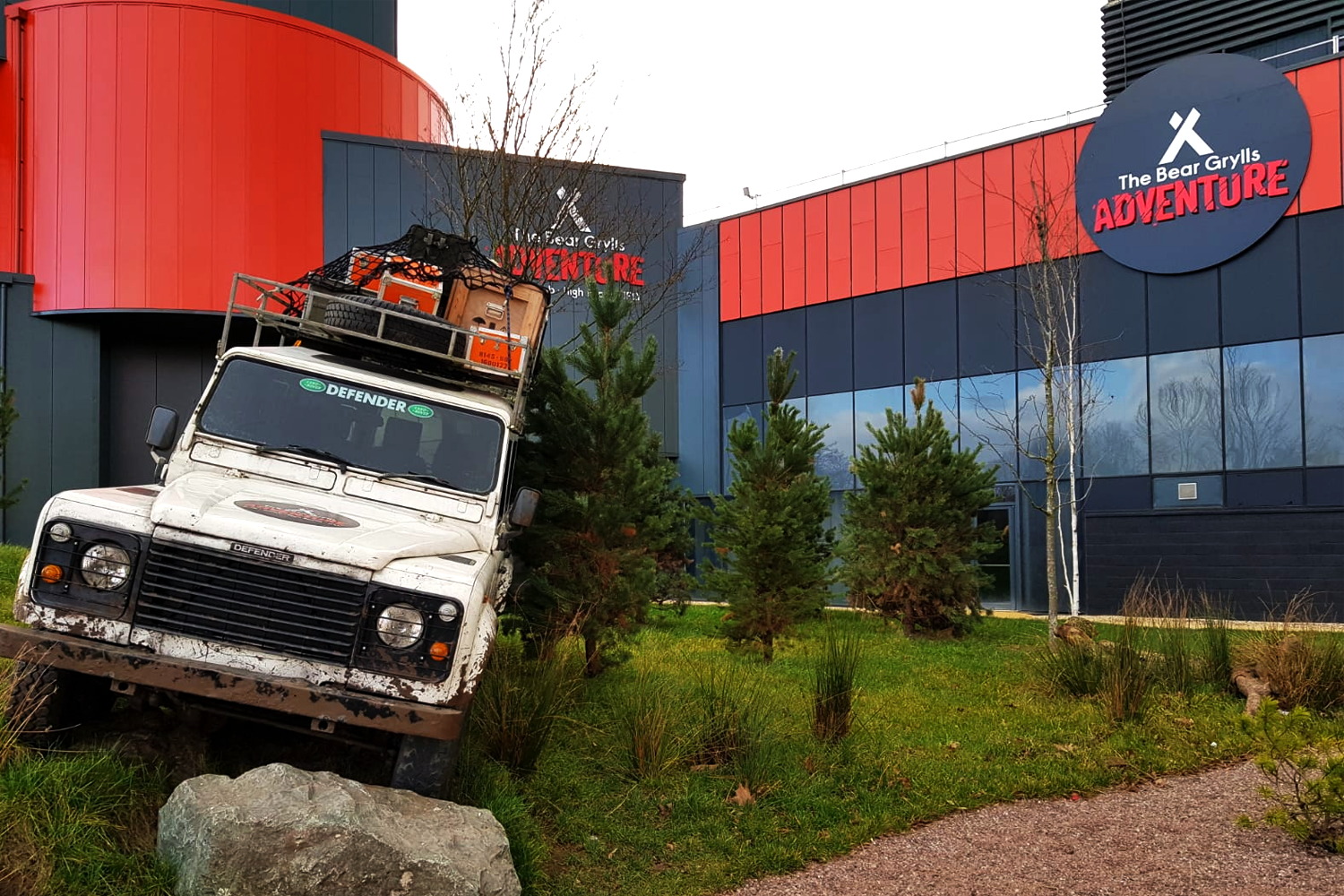 The Bear Grylls Adventure - Jan 2019
The Bear Grylls Adventure is situated at the NEC, Birmingham. It is a day out like no other, with both physical and mental challenges designed to push you to the limits. With Land Rovers, planes and lots of indoor trees it's easy to forget that you are inside the NEC and easy to immerse yourself in this survivalist world.
With various different packages available, you can tailor your day to include as much or as little as you want to try.
All packages start with Basecamp, a 4 part activity including a Survival Maze, Escape Room, Archery and Assault Course. For this experience you will need to keep your wits about you, face phobias and keep your energy high.
Other activities include iFly - an indoor skydiving experience, Climbing - dedicated climbing walls with varying difficulty, High Ropes - an outdoor zipline out of a chinook then on to a 25m tall rope course and Diving - an underwater dive experience amongst 13 sharks, rays and numerous tropical fish.
We recommend you take waterproof clothes and a few layers as some of the activities are outside, wear appropriate shoes with plenty of grip and make sure you take advantage of the on site cafe - keeping yourself hydrated and energised for these activities is essential!
With Blue Light Card, you can receive up to 15% off when booking The Bear Grylls Adventure, we also have a giveaway on Friday 18th January 2019 for 2 x 'All In' tickets to the experience!
Please follow our social medias for more information!
Twitter - @bluelightcard
Instagram - @bluelightcard
Facebook - @bluelightcarddiscounts