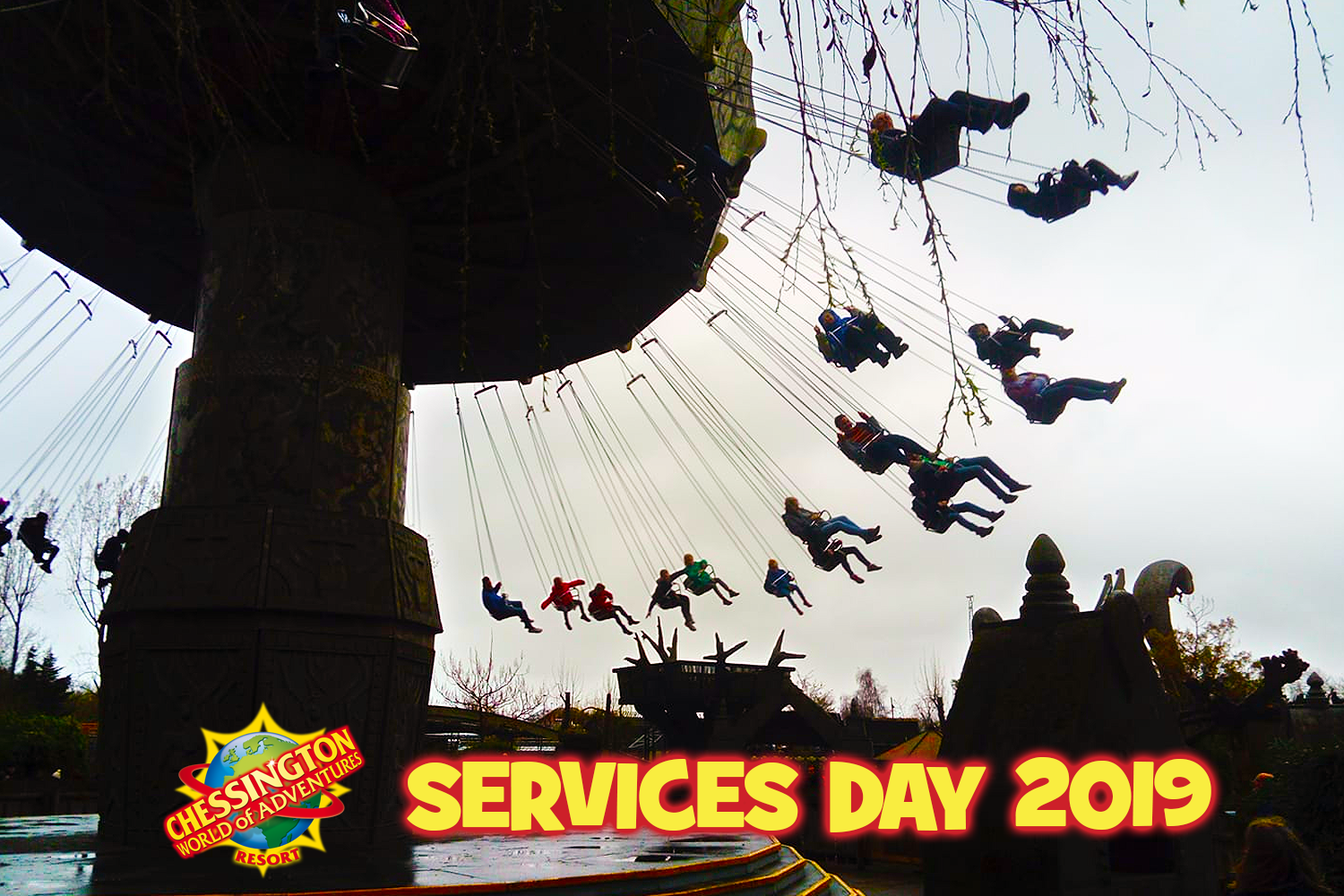 Chessington Services Day 2019
Our Chessington World of Adventure Services Day went down a storm yesterday - quite literally, as the early signs of Storm Freya kept the day damp with a constant drizzle throughout the day!
Chessington is an exciting mix of both theme and safari park, with a number of the rides incorporating views of the animals. Zufari: Ride into Africa! is a perfect example, as you hop on board a truck and are driven around a small safari experience featuring rhinos, giraffes and flamingos, it's easy to forget you're at a major UK attraction. Chessington does have traditional rollercoasters as well, including the timeless Vampire and runaway minetrains. There is a very Family Friendly vibe throughout the park with the Gruffalo and Room on the Broom being featured heavily throughout.
If rollercoasters aren't your thing there are plenty of animals to admire in the different zones throughout the park with feeding times across the day offering a more in depth view of these animals habits. Meet and Greet's with specific animals are available to buy as well if you want to get up close and personal with your favourites, and if you're not into fluffy animals the Sea Life Centre has a huge range of fish, rays and sharks.
If you would like to know more about our Services Days please keep an eye on our Newsletters and follow our social medias for the latest updates -
Twitter - @bluelightcard
Instagram - @bluelightcard
Facebook - @bluelightcarddiscounts