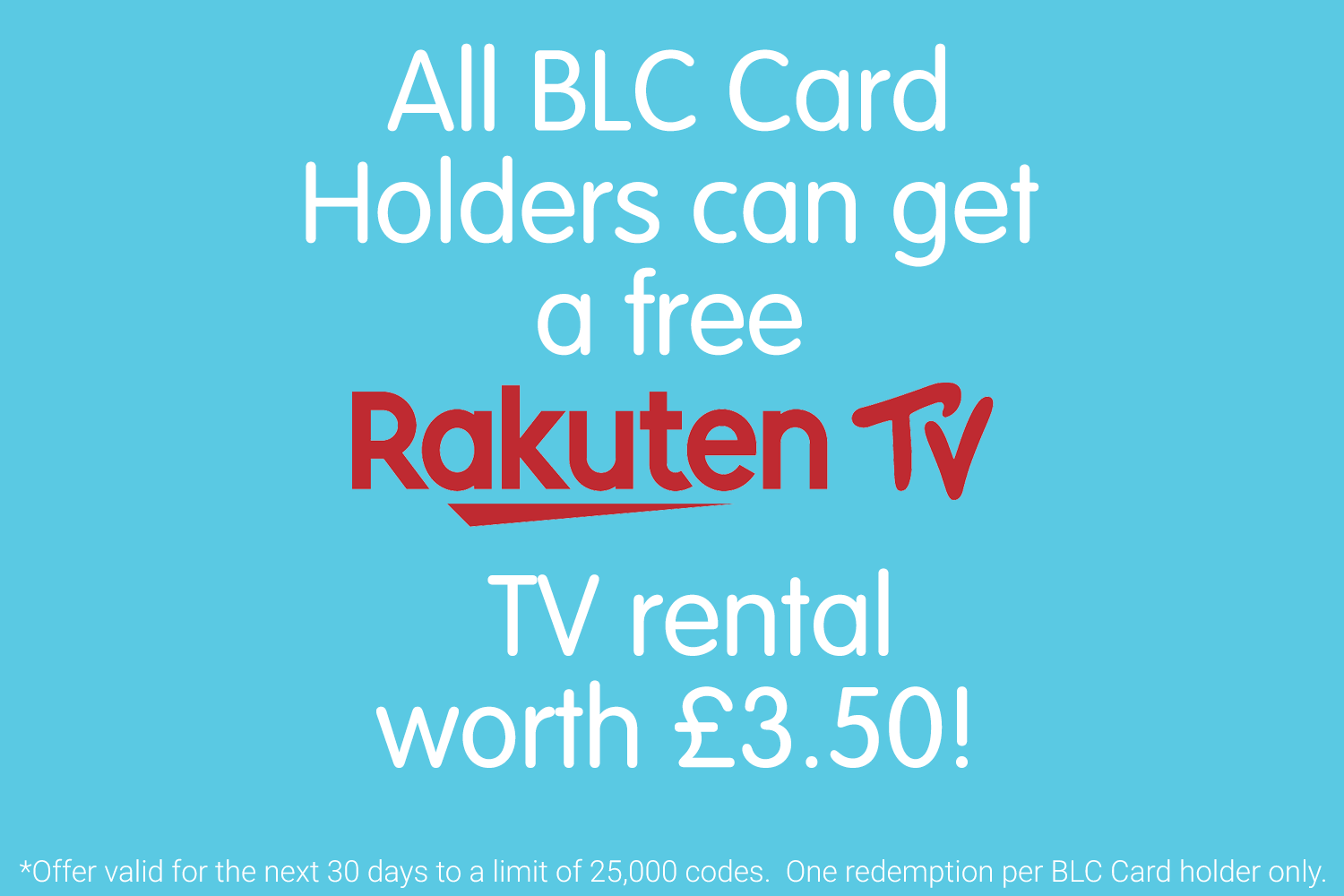 Watch a film on us!
As part of the BLC10 campaign we are excited to be able to give our card holder members a free Rakuten TV rental worth 350 super points.
To get your free movie simply log in and visit the Rakuten TV offer, click the Get Your Movie button and then follow the instructions.
The offer is open to Blue Light Card Cardholders and those that purchase a card and activate it in the next 30 days. Do not miss out!