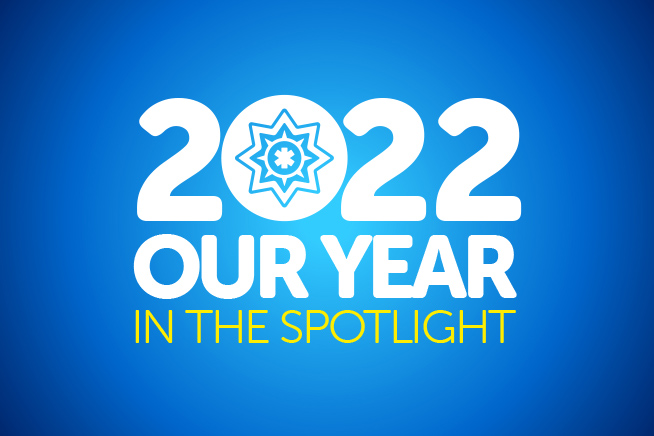 2022 - Our year in the spotlight
A lot can happen in a year, and we are so proud to be celebrating a record year after saving our now 3 million members over £250 million throughout 2022.
What's more, we have seen an increase in member sign-ups from 2.39 million to over 3 million in the course of a year allowing UK frontline workers to make big savings across fashion, hospitality, travel, days out and more.
This year, over 100,000 free event tickets have been given to members of the Blue Light community including an exclusive event at The Brits. More than 50,000 reduced priced tickets have also been sold to Merlin attractions across the UK, for Blue Light Card's exclusive member-only days. These have taken place at attractions including Alton Towers, Thorpe Park Resort and Legoland Resort Windsor with all proceeds being donated to fantastic charitable causes that support the mental and physical wellbeing of Blue Light Card members and the wider Blue Light community.
Further successes came in the form of international expansion with Blue Light Card Australia launching in October 2022. The business also celebrated the hiring of its 100th employee, bringing the total number of employees to 150.
2023 already looks promising for Blue Light Card, following its recent accreditation from Great Place To Work, the global authority on workplace culture, employee experience, and leadership behaviors proven to deliver market-leading revenue, employee retention, and increased innovation.
Reflecting on 2022 and looking ahead to 2023, Tom Dalby, CEO at Blue Light Card, said:
"Now more than ever, people are looking for ways to save money and at Blue Light Card we're committed to helping front line workers find discounts on everything from retail to tech to days out with the family. This year alone we welcomed 600 new retail partnerships including well-known names such as Nike, adidas, Spotify, Calm, No7, Sony, The Entertainer and loveholiday and we're looking forward to bringing even more amazing deals to our members in 2023.
"The successes we've seen this year are truly a testament to the incredible work of all frontline workers and our partners who want to support them. We are committed to always showing our members how valuable they are to us, and that the Blue Light community is at the heart of everything we do.
Tom continued: "Since founding Blue Light Card in 2008, we've secured some incredible savings for our members, working with some fantastic big-name brands. We are thrilled that we have been able to celebrate and reward the work of over three million NHS staff, emergency service providers, social care workers and service people through our exclusive partnerships and benefits."
Download your copy of our Year in the Spotlight