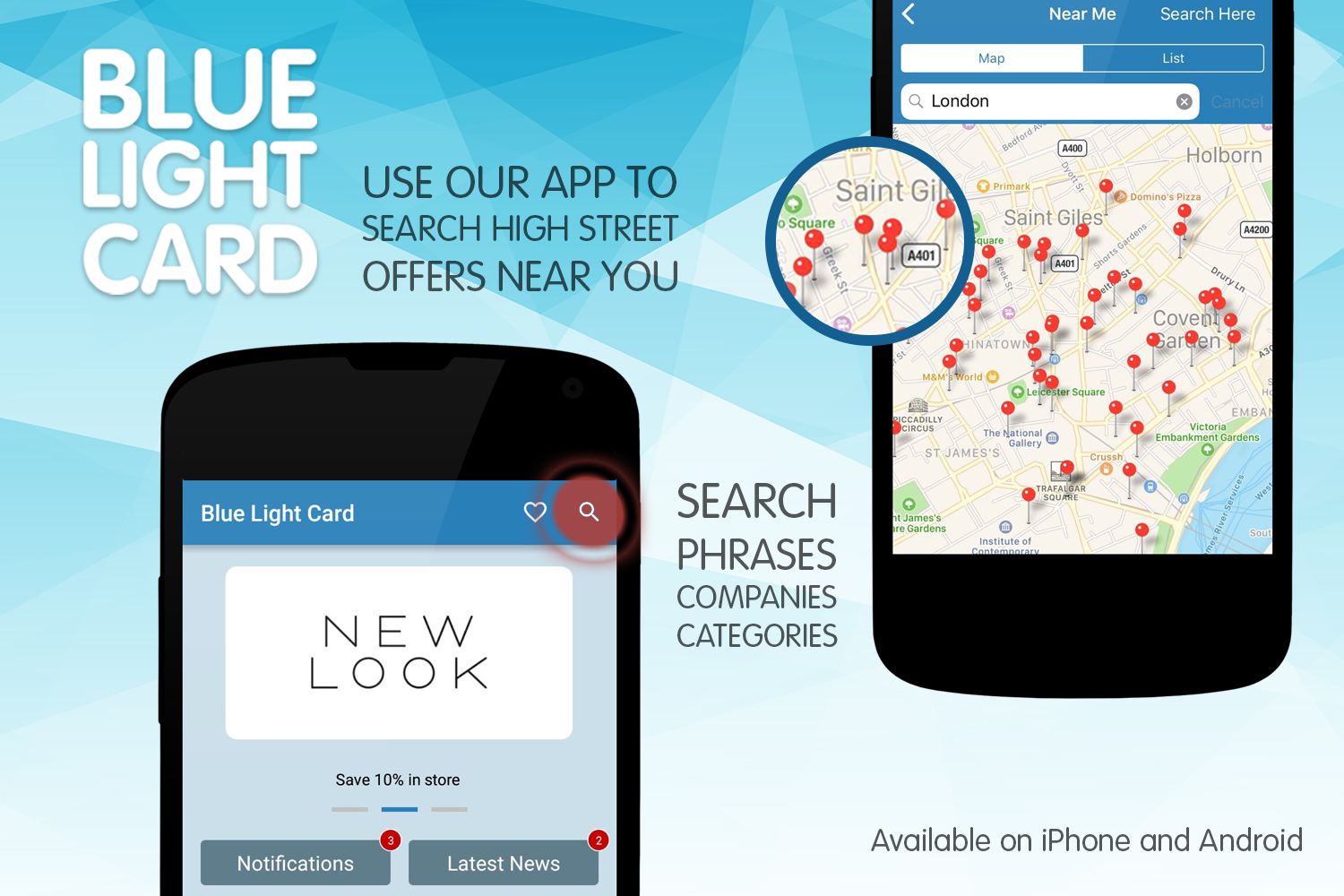 New BLC App features
The Blue Light Card app is brought to you by the largest provider of discounts for the UK's Emergency Services, NHS and Armed Forces.
With thousands of offers available through Blue Light Card, our app acts as an ideal way to search, find and remember those offers that are of particular interest to how and where you shop. We have designed the app so that all offers and features are simply a swipe or a touch away.
The new update offers the following extra features:
You can now renew your card in the app when you are within 30 days of expiry.
You can apply for your Blue Light Card on registration.
We've introduced Blue Light Card news articles so you can stay up to date with the latest companies joining the service.
You can follow companies you like and be the first to learn about new offers and deals.
You can receive notifications from the companies you follow and from Blue Light Card.


There are hundreds of companies ready with offers because of the service you have provided the country. Download the app now on iPhone and Android via your mobile app store, or visit our dedicated BLC app page: https://www.bluelightcard.co.uk/bluelightcardmobileapp.php