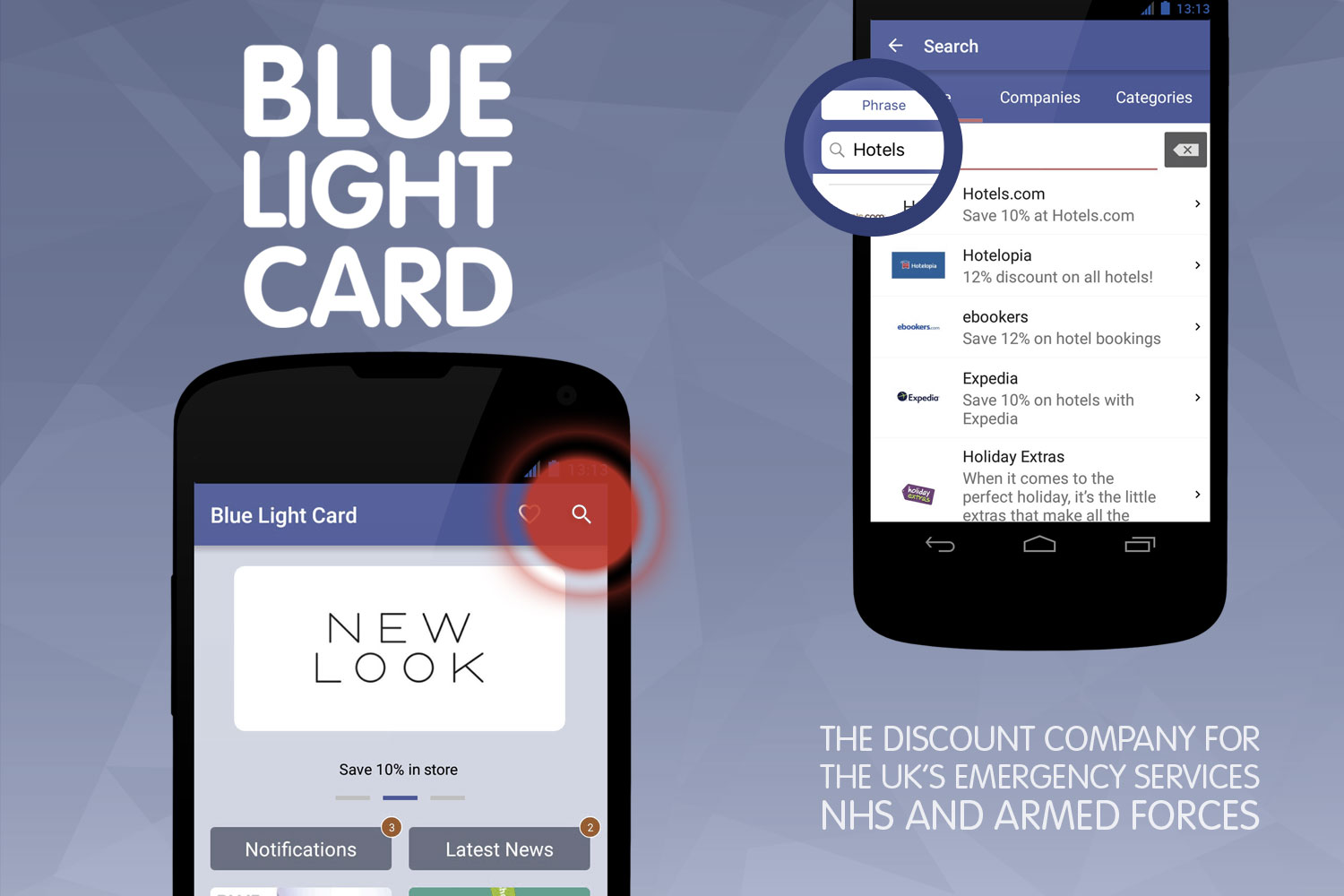 App Updates from Blue Light Card
The latest version of the Blue Light Card app is now available following our most recent update.
If you are not already familiar with the BLC app, it can be downloaded on both the Apple App Store and Google Play Store for free. It offers an easy way to find our latest offers and deals that you can receive by being a member, all from your mobile phone.
Here's what you'll find in the latest update:
- Account Profile enabling you to control your information
- Support Ticket system built-in
- Improved Map features including clustering, enhanced zoom to pins
- Support for 3D Touch
- Redesigned Virtual Card display
- Pull to refresh for News, Notifications and Tickets
- Alphabetical option for Search Category and Types
- Bug fixes and performance enhancements
If you are wanting discounts in store, why not get the physical Blue Light Card, costing just £4.99 for a 5-year membership, allowing you to take advantage of our offers and discounts.
If you have any questions regarding the update, or we can help with anything else, please contact us
Twitter - @bluelightcard
Facebook - bluelightcarddiscounts
Instagram - @bluelightcard